Bengali New Year 2020 SMS, Status images and Wallpapers:  Welcome to Happy Bangla New Year 2020. Are you looking Bangla New Year 1427 Status, Wishes, images or Wallpapers? We have collected all New SMS and images on our website. You can download all HD Images, Wallpapers, and SMS collections. Check below all Pohela Boishakhi (Bangla New Year) SMS and share it with your friends.
Bengali New Year 2020 (1427)
We know, Pohela Boishakh is the 1st month of Bangla Calendar. It is the biggest and festival day for the whole of the Bengali people.  The Bengali New Year is observed as a public holiday in Bangladesh. The day is marked with singing, processions, and fairs. Traditionally, businesses start this day with a new ledger, clearing out the old.
Bangla New Year 2020 Latest SMS
Nil akasher khame vore, sada megher kagoje kore, rongdhonur ronge likhe, dokhina batas ke diye amar moner kotha pathalam …
____Happy Bangla New Year 2020____
Hey notun surjo, vuliye dao, ache joto dukkho bedona. Tomar sonali aloy. Hey notun sokal, uriye niye jao, na paoar bedona. Tomar snighdho haoyay. Hey notun bochor, tumi niye eso sukh-asha-shopno ar valobasar ofuronto jhuri loye.
____Happy Bangla New Year 2020____
Bochor seshe jhora pata bollo ure ese, ekti bochor periye gelo haoar sathe vese. Notun bochor eseche, take jotno kore rekho, shopno gulo sotti kore khub valo theko.
____Happy Bangla New Year 2020____
Check More: Pohela Boishakh New Latest SMS 2020
Udito robir prothom alo, dur korbe shokol kalo.
Matbe mon anondho dharay, sobai hobe badhon hara.
dinty hok tomar tore, mon vore uthuk khusir jhore.
—-Shuvo Noboborsho—-
Happy New Year Facebook Status Bangla
নতুন সকাল নতুন দিন নতুন করে শুরু, যা হয়না যেন শেষ,
নতুন বছরের অনেক সুভেচ্ছার সাথে পাঠালাম তোমায় এই SMS
নতুন দিনের নতুন আলো, দূরে নিয়ে যাক নিকষ কালো.
নতুন সূর্য নতুন প্রানে, বাজাও বাদ্য জীবন গানে
কাটুক আঁধার আলোর স্পর্শে, মেতে উঠুক মন নতুন বর্ষে ।
____ শুভ নববর্ষ____
নতুন প্রভাতের নতুন আলোকে, স্বাগত জানাই এই ধরণীকে ।
আনন্দ মনে বারিনু তোমারে.অগ্রিম শুভেচ্ছা জানাই সাধরে ।
____ শুভ নববর্ষ____
আগের সব কষ্ট, করে ফেল নষ্ট, নতুন দিনে সবার প্রানে
কেউ রেখো না দুঃখ মনে, শুভ হোক নতুন দিন
খুশি যেন না হয় বিলীন ।
____ শুভ নববর্ষ____
Happy New Year 2020 Bangla Kobita
Aj dekho notun shopno, vule jao sob purono kosto. Aj koro notun sob kolpona, vule jao sob purono jontrona. Aj theke suru hok notun jibon, sukher hok sobar protiti kkhon. Ei kamona kori ami sarata kkhon.
____Bangla Happy New Year 2020____
Jhora patar moto jhore jacche "8", to ki hoyeche? Baki "201" to thik ache, ar "8" jhore giye notun pata asche "9". " 2018 " ke biday dao " 2020 " ke sagoto janao.
____Bangla Happy New Year 2020____
Read More: Boishakhi Messages 2020
Bengali New Year HD images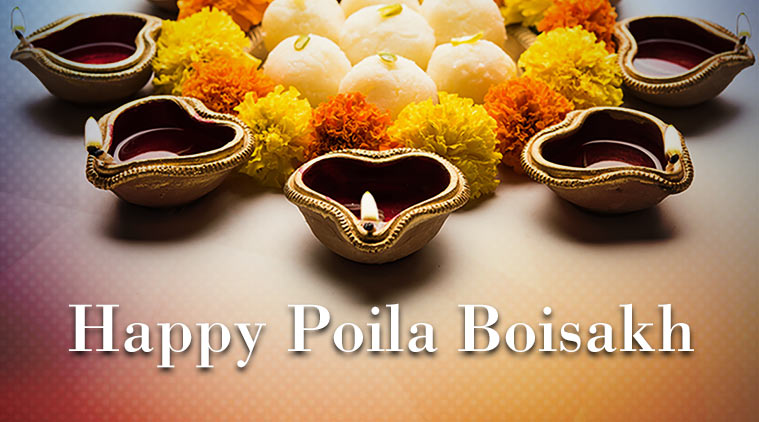 Don't Miss: Shuvo Noboborsho 1427 Wishes
New Year Wallpapers for Mobile and Desktop
Conclusion:
I think you check Bangla New Year 2020 all SMS and images here. Also, I think you downloaded all the images on our website. You can share this SMS with your friends and other people. Also, you can share these wishes messages to social media. Thanks for reading the full article.